Hi Everyone!
I'd like to welcome you to our new website for the Naxcivan Archaeological Project! Come check it out at www.oglanqala.net! I spent a few weeks transitioning the old web design into a more stream-lined WordPress setup. This will allow us to publish content much faster than previously due to the new user-friendly WordPress interface for the project administrators!
If anyone experiences any oddities on the page–please let us know at admin@oglanqala.net! It currently works in Chrome, Firefox, Edge, Opera. I'll be testing Safari soon–but it's my feeling that it should be fine. I'm not positive on the compatibility with older versions of Internet Explorer–anyone running on Microsoft Edge will also need to enable CSS Filters in their browser in order to see some of the fun effects. To do this, simply type  "about:flags"  into your address bar without the quotation marks and check the box labeled "Enable CSS Filter property." See the image below to get a better idea!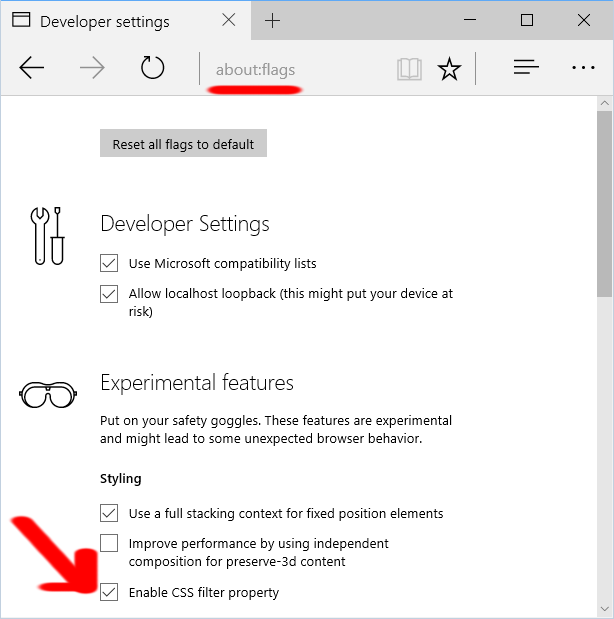 We hope to continue connecting with you soon through our Facebook page as well! Thanks to everyone for the likes and interest in the valuable work we do!
You'll notice we're still working on our 2014 and 2015 season content–but don't worry, because it will definitely be up soon! We'll make a post to our Facebook page to alert everyone to come check it out when we publish it! Thanks again everyone!
Best,
Robert Bryant